Stuck in your head? Get outside!
By Teresa Winfield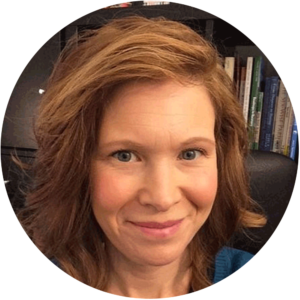 It's that time of year again – feeling the familiar chill in the air, the faint memory of camping and the warm outdoors repeating itself like a crackling old film reel in your head.  We've all but forgotten the days when going outside was as easy as opening the door after leashing the dog or grabbing a coffee to-go.  I know that this is the time of year that I always think about how nice it will be to enjoy the outdoors without the hassle of down coats, mittens and warm, woolly hats.  And if you or someone you love is fighting off symptoms associated with anxiety or depression, this time of year may be particularly dreary.
However, it also occurred to me, while reading through this old Atlantic article (https://www.theatlantic.com/health/archive/2015/06/how-walking-in-nature-prevents-depression/397172/ ) that the value of fresh air and outdoor activity doesn't change whether the weather is to your liking or not.  It would be fair to say that it is during this time of year when the drudgery sets in for everyone that we can benefit the most from spending time outside.
When we were small, it likely didn't occur to us that our parents had reasons beyond getting the heck out of their hair that they sent us outside to play. It's possible that outside was a place value in and of itself – therapeutic value – that could immediately be noted upon re-entry into our home.
There are people who have taken the time to study the value of going outside in natural surroundings, and it's good that they did.  The article above explains how the experts have discovered that maybe there is something about nature that reduces one of the hallmark symptoms of depression – the ruminating thoughts and, "maladaptive pattern(s) of self-referential thought that is associated with heightened risk for depression and other mental health illnesses."
The article then goes on to explain rumination and its relationship to depression.  It discusses a study on city dwellers and rural folks who were identified as having different risk for rumination (based on the chaos of city vs. the country.) Both groups took walks outside in these two very different contexts.  Low and behold, the group with the more scenic, natural views as opposed to the concrete jungle view demonstrated better outcomes. 
That's quite a mouthful!  However, just walking out there ourselves would likely offer us something of anecdotal value, the only information that we need to confirm what the studies say.
This is western Canada – an obvious "playground" of winter activities.  So, go – just go.  And if you are hesitant to start or would not normally consider outside when the mercury drops low, here are a few suggestions that might make that first try a success:
Think about the things you like to do outside when mother nature is gentler version of herself and augment them slightly to fit what lies out your window.
Be prepared – for fun…YES, I dare say fun! Bring a sled, a warm beverage, a furry friend or something else that could improve the chances that you will enjoy yourself (notice how I didn't say anything about winter attire?!)
Bring your spirit of adventure…and possibility (don't let those negative thought gremlins take hold).
Do it with someone who also enjoys the outdoors – unless it's solitude that you seek and then you could easily enjoy on your own.
Focus some attention on what could even make the experience better next time and follow this up when you get home
It really doesn't take a lot to incorporate a walk in nature into your life when you live in a place that is surrounded by beautiful natural landscapes.  And according to the above article, doing so could have the important benefit of preventing one or some of the symptoms associated with depression. Plus, during a pandemic, it also offers the benefit of being the preferred way to stay active as well as protect yourself and your loved ones against COVID-19.