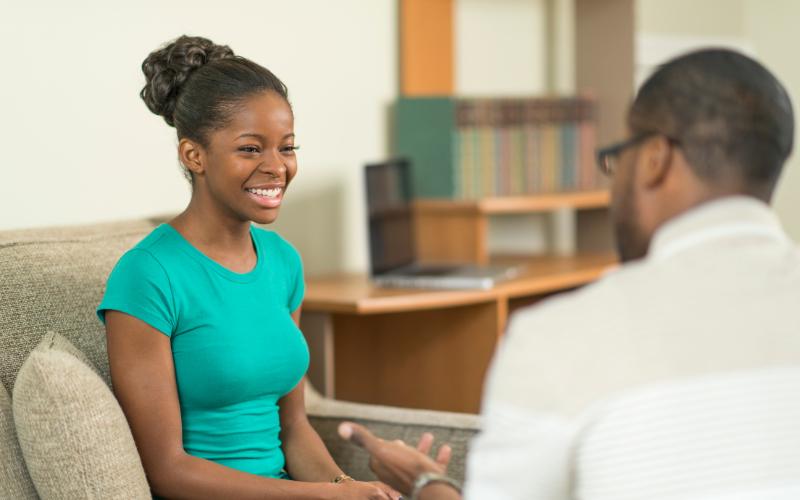 Mindfulness-Based Cognitive Therapy
Mindfulness-Based Cognitive Therapy
When you are looking at different therapy approaches to figure out what is best for you, you may be overwhelmed by the number of different therapies out there.
Of course, your therapist should be able to help you figure out the best treatment plan for whatever you are going through, but many of us want to do our own research, too.
You may have heard of mindfulness-based cognitive therapy, and are wondering what exactly this is– and if it will be good for you! It is a good therapy for those who are dealing with depression or anxiety, especially.
Read on to learn more about mindfulness-based cognitive therapy.
What Is Mindfulness-Based Cognitive Therapy?
First things first, what is mindfulness-based cognitive therapy exactly? This is a type of psychotherapy, which includes several different pieces– it is comprised of meditation, cognitive therapy, and what is known as mindfulness. Mindfulness is, essentially, a non-judgemental attitude and being oriented in the present moment, rather than worrying about the future or dwelling on the past. 
Mindfulness-based cognitive therapy was developed by a team of therapists who wanted to build upon the cognitive therapy strategies that were already in use. They believed that they could make cognitive therapy more effective by adding in a program that was developed in 1979 and called mindfulness-based stress reduction, or MBSR.
Techniques of Mindfulness-Based Cognitive Therapy
Mindfulness-based cognitive therapy is an approach that implements several different techniques to treat anxiety, depression, or other issues pertaining to mental health. Read on for an overview of some of these techniques.
Meditation
Meditation is one of the treatment techniques that can be used during mindfulness-based cognitive therapy. Patients may either go through meditation exercises that are independent, or exercises that are guided by their therapist. This will help them to gain awareness of their internal world, including breathing, body, and thoughts.
Body Scan
The body scan exercise is another common technique used in this particular therapy approach. It is when the patient lies down and attention is brought to different parts of the body. Typically, it begins at their toes and attention is brought up through the body to the shoulders or head. This allows an individual to become more in touch with the sensations present and their location in the body.
Yoga
Yoga goes hand in hand with mindfulness, so it makes sense that this is one of the approaches that can be used in mindfulness-based cognitive therapy. Different yoga poses may be encouraged by your therapist because these poses can help to facilitate the mindful stretching of the body and recognition of internal experience. 
Mindfulness Stretches
Like yoga, there are mindfulness stretches that may be implemented in mindfulness-based cognitive therapy. This is when the patient stretches mindfully to help them to bring awareness to not only their body but to their mind, too.
Mindfulness Practices
Mindfulness exercises and practices are often encouraged during this therapy approach. This refers to practicing mindfulness every day, even as you go about your daily activities. Mindfulness techniques can be practiced during meditation, but also can be incorporated into what a patient does every day. The goal to practice mindfulness is to be more aware of the moment that you are in and find a mindful mood balance. 
Benefits of Mindfulness-Based Cognitive Therapy
There are plenty of benefits to mindfulness-based cognitive therapy, and it can be used well to treat several different issues– mostly depression and the symptoms of depression. These may include low mood, mood disorders or repeated bouts of depressive symptoms. Anxiety and bipolar disorders can also be helped by this therapy approach. 
It is believed that thoughts actually precede our ensuing moods and that certain self-beliefs can lead to negative emotions, such as depression. Mindfulness-based cognitive therapy helps benefit patients by assisting them in recognizing these negative thought patterns, and in then dealing with them effectively.
Frequently Asked Questions
What is the idea of cognitive-based mindfulness therapy?
Mindfulness-based cognitive therapies is a therapy approach that expands upon the principles of cognitive therapy– which you may be able to guess from the name of this therapy! It does so by implementing different techniques, like mindfulness meditation, in order to teach patients to pay conscious attention to their thoughts and feelings. However, therapists want patients to be able to pay attention to their thoughts and feelings without judging them.
What are some examples of mindfulness-based therapies?
Many mindfulness-based therapies, like mindfulness-based cognitive therapy, implement different techniques that are grounded in mindfulness and are designed to help patients sit with and accept different emotions and thoughts. These techniques are varied, but they can include meditation, mindful movement– such as walking and gentle yoga exercises–, and a body scan. A body scan is a process that teaches patients to focus on different bodily sensations, slowly starting at the feet and then moving up to the neck or head. These can all also help to calm a patient.
What is the difference between mindfulness and cognitive behavior therapy?
Mindfulness and cognitive behaviour therapy are similar, but they are not exactly the same, either. Mindfulness, for instance, aims to alter a person's relationship with their thoughts and their attitudes about them. On the other hand, cognitive behavioural therapies, or CBT, focus more on restructuring or reframing beliefs that a person may have, or reactions that they have to certain events or occurrences. They help patients to build more functional ways of going through the world so that their overall happiness and mental health can be improved.
Is Mindfulness-Based Cognitive Therapy Effective?
Yes, a mbct program and therapy sessions are effective, but it also depends on what you are trying to treat. 
It may not be the best therapy approach for what you are dealing with, so you should consult your therapist in order to set up the best treatment plan possible.
One of the issues that this therapy approach can help treat is depression, especially recurrent depression, and it can also be used as a treatment for relapse prevention of those who deal with depression or have had a depressive relapse. 
It has been shown to be a good treatment for those who are dealing with anxiety and resulting symptoms, too. 
For other types of therapy treatments visit them below:
Cognitive Behaviour Therapy
Emotion-Focused Family Therapy
Accelerated Resolution Therapy
Acceptance and Commitment Therapy
Dialectical Behaviour Therapy Calgary