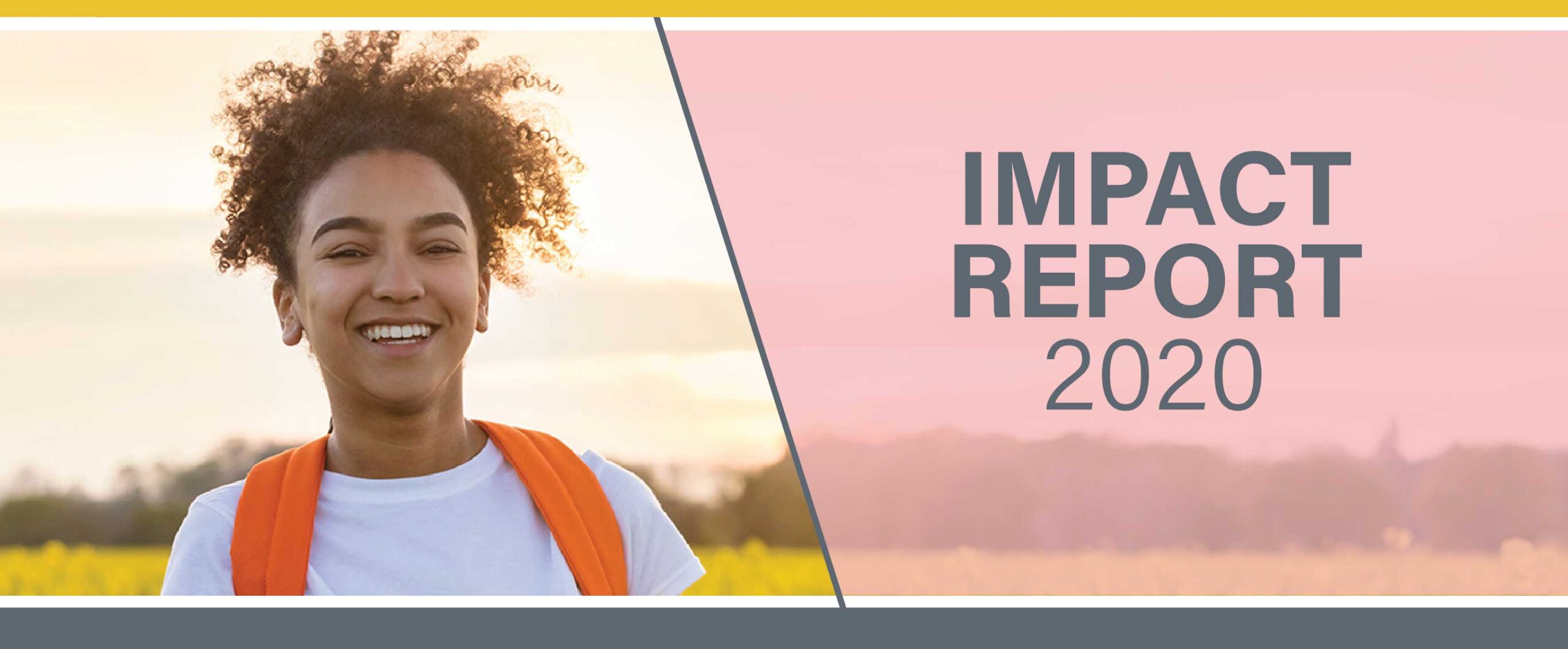 Message from the Board Chair
This past year has been a year like none other that most of us have experienced. The COVID-19 pandemic has brought unique challenges to both our organization and our clients; however, our community remained steadfast in their support of Lionheart Foundation and in doing so enabled us to continue in our mission to facilitate access to best-in-class mental health supports for children, adolescents and their families. In the midst of considerable change and uncertainty, we continue to adapt and grow, and for that we are very grateful.
Lionheart Foundation experienced a significant increase in demand this year, largely due to the financial hardship, isolation, stress and anxiety brought on by the pandemic. I'm proud to say that Lionheart rose to the challenge and served an astounding 95 per cent more clients in 2020 than in 2019. We could
not have done this without the support of our donors, funders and sponsors. Because of you, 199 individuals received access to mental health services that they could not otherwise afford, at a time when help was most needed.
Looking ahead to 2021, we plan to build on the growth and momentum of this past year to help even more individuals access best-in-class mental health supports. The Board is excited and optimistic about the opportunities that are ahead of us.
On behalf of the Board of Directors for the Lionheart Foundation, thank you for your continued partnership and support.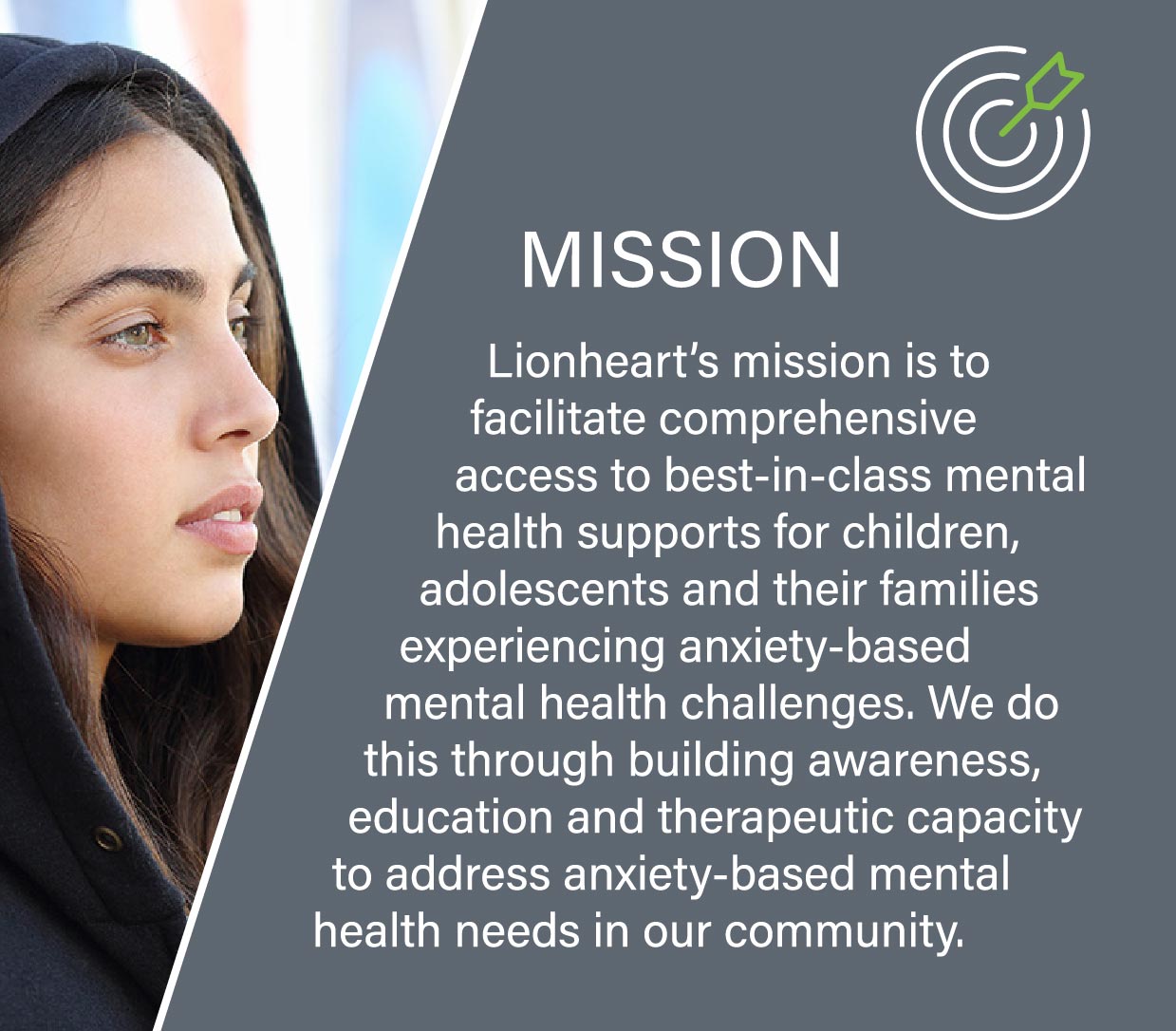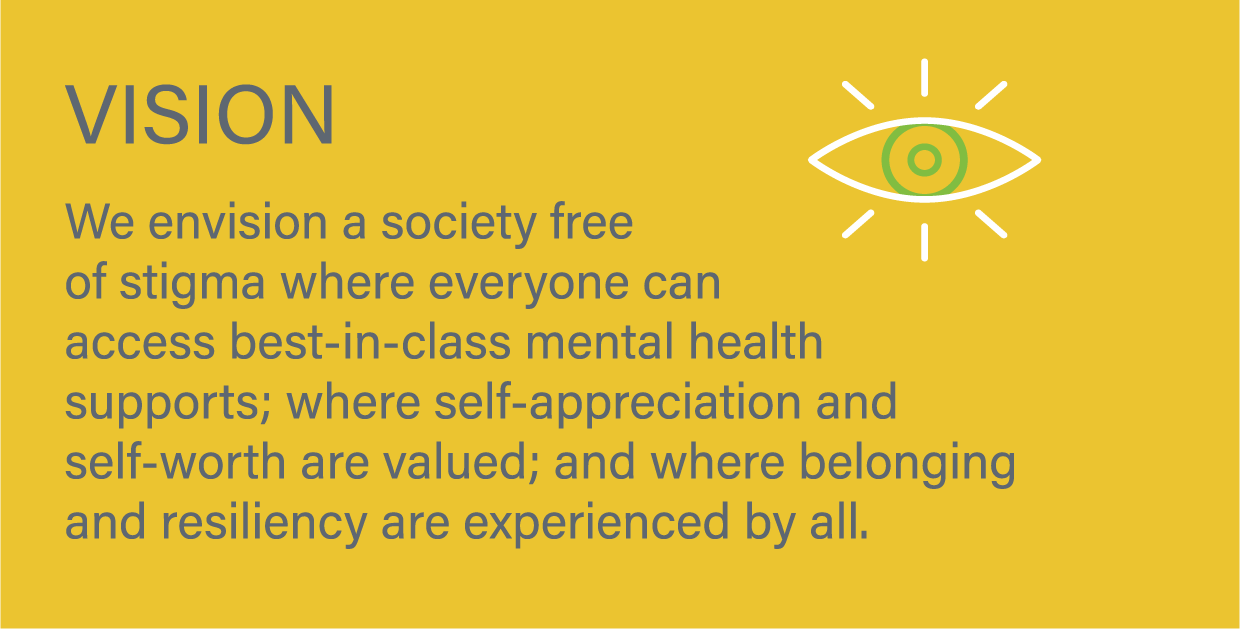 IN 2020:
The Lionheart Foundation provided 178 individuals direct financial subsidies for the treatment they need to overcome mental health struggles or disorders related to anxiety, trauma/attachment, eating, mood and development.
Adolescent mental health remains a concern across Canada, a concern that has only worsened during the COVID-19 pandemic. In fact, 57% of youths report that their overall mental health has declined since the start of the pandemic. And, though the needs are growing, access to psychological treatment remains limited. Far too many youths will not be able to access or afford the treatment they need.
Lionheart Foundation is addressing this issue, one family at a time.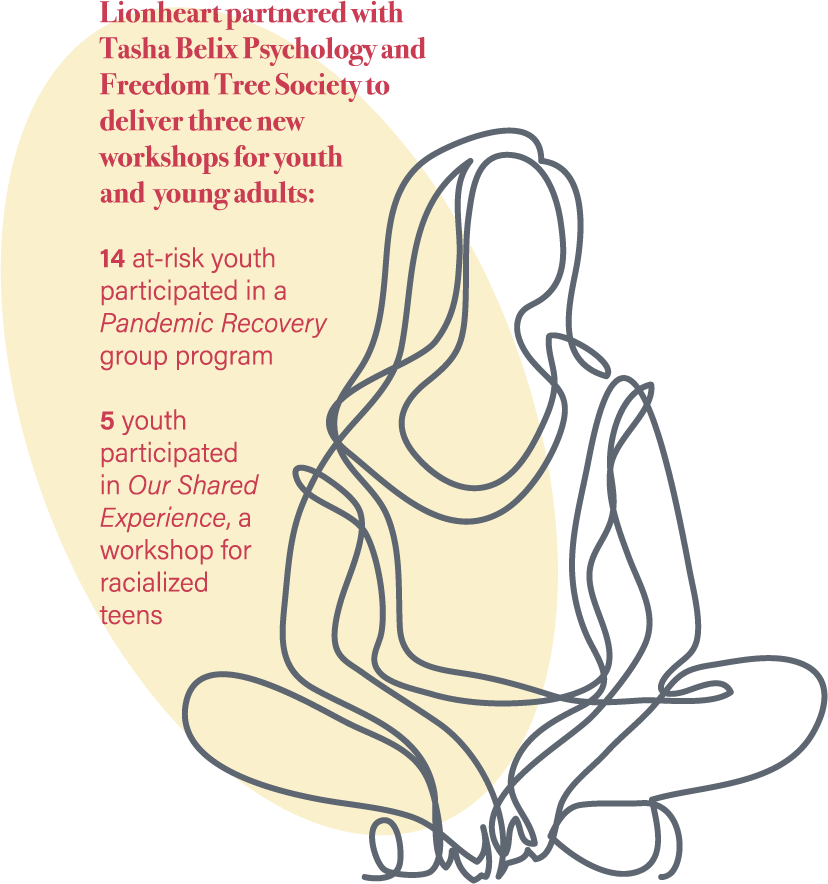 "I will begin by expressing my profound gratitude for the financial subsidy I received through the Lionheart Foundation during this era of COVID-19 for purpose of enabling me to receive community-based counselling in Calgary. COVID-19 has been and continues to be so difficult for many. In my case, I have been struggling with the facts of an eviction due to COVID-19, a layoff from work, unemployment, and the exacerbation of a pre-existing struggle with clinical depression. I share these details not to be indulgent, but to illustrate the real-life dilemmas that this funding is helping me to address, heal and learn from. In short, the Lionheart Foundation subsidy made it possible for me to receive counselling at a critical time. I would not have been able to afford it otherwise. This support continues to be vital to my life."
Lionheart Subsidy Recipient
As of November 30, 2020, Lionheart Foundation subsidized 1647 hours of treatment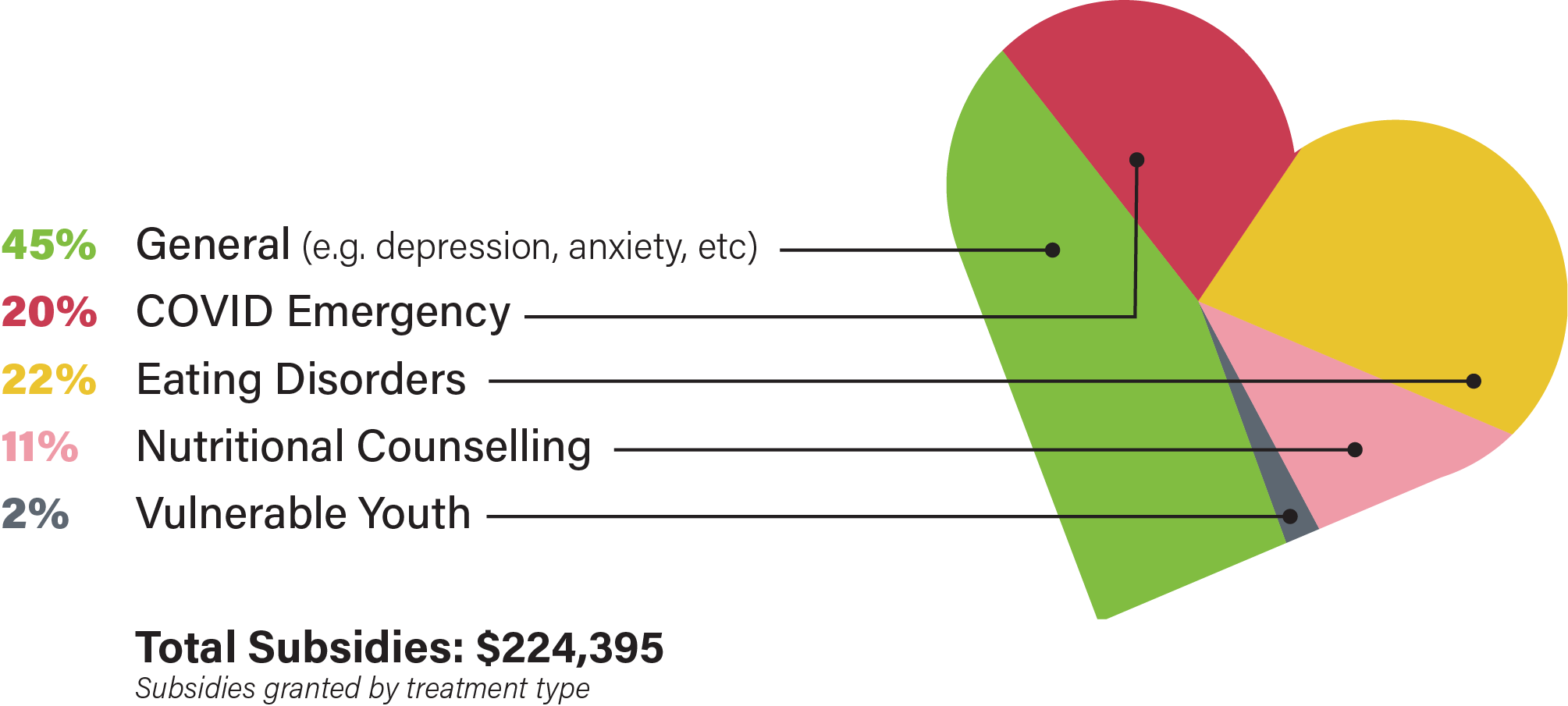 Lionheart works to build therapeutic capacity through education and equipping. Throughout the year, we hosted professional development opportunities for our partner therapists and also sponsored a four-part series for parents of those experiencing anxiety-related disorders. Eight parents learned more about the child/parent attachment relationship and how it can improve therapeutic outcomes.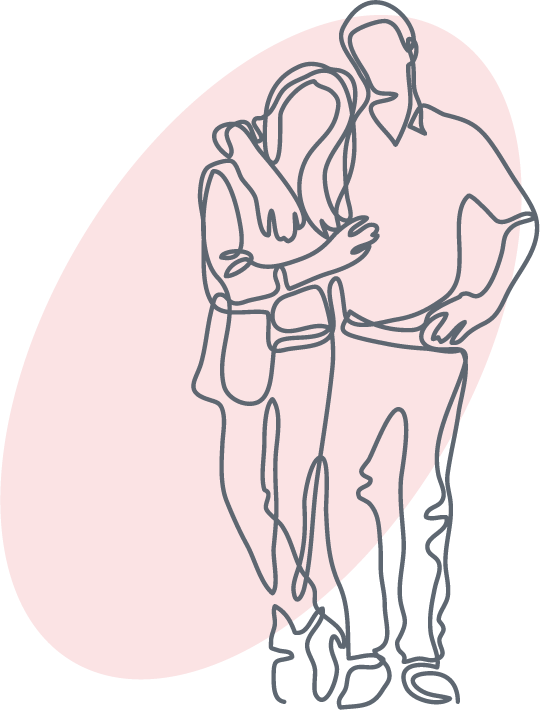 "We were astonished that generous and caring strangers had donated their own money to help families like us, struggling at our lowest point. With that financial support, we were able to follow through with the sessions our daughter needed, and she made it through. Our daughter is again as amazing as ever, shining with promise. If anxiety was the antagonist in our story, then the Lionheart Foundation must be credited as a protagonist. Thank you, thank you, thank you!"
Parent of Lionheart Client