Partnering Therapists
Lionheart Foundation connects mental health practitioners with adolescents and their families who need help overcoming anxiety-related disorders.
Our partner therapists have a minimum of 5 years working with young people and include registered psychologists, Canadian Certified counsellors, social workers, nutritionists and others. While they don't all work from the same lens, our partner therapists are steeped in models that reflect a belief in the neurobiological underpinnings of good mental health as well as the importance of creating healthy and secure attachments with the important people in their lives. All of our partner therapists support individuals to understand their minds and their bodies and how they work together to create strong mental health.
In our effort to increase the community capacity for mental health treatment options, Lionheart also provides opportunities for professional development workshops, training and online resources focused on treating youth facing anxiety problems.
Lionheart Foundation is growing and currently seeking to develop service agreements (contracts) with additional therapists. To learn more, please see our Request for Proposals. Deadline May 31, 2022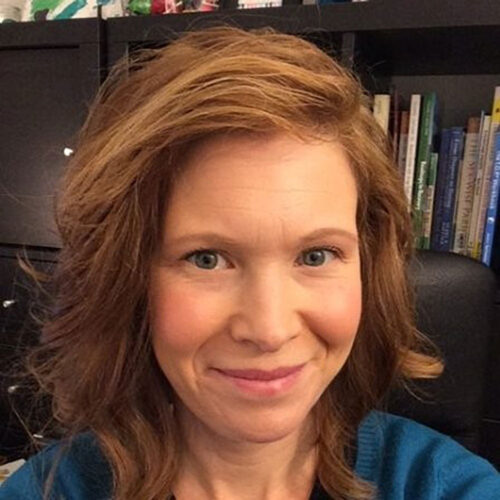 Our Clinical Director
Teresa Winfield, MSW, RCSW, is a clinical social worker with 20 years of experience working with children, youth, adults and families.  Teresa uses her experience as a clinician to elevate the work of the Foundation and to increase access to and knowledge about evidence-based therapeutic services for young women and their families, and the professionals who care for them.
Throughout her career, Teresa's passion has been working with clients who have been victims of abuse.  While these individuals and families often present with complex mental health and relationship issues, they all have the experience of trauma in common.  While Teresa uses a few different therapies, depending upon the unique needs of her clients (cognitive-behavioral, narrative and EMDR), her success likely comes from the use of a relational approach which highlights acceptance of people as individuals and experts on their own lives.
While therapy is of great interest to therapists, Teresa is well aware that clients prefer to heal within the context of their lives and move forward; therefore, she uses a solution-focused process that respects clients' self-determination and need for balance.
Our Therapists
Partnering with Lionheart Foundation
Brain science in the area of adolescent mental health is ever-evolving and improving, and we are committed to working with the professional community to monitor key developments and to encourage and share best practices with the broader community. By working together, we are improving positive outcomes in our communities.
We are also working to bring the mental health practitioner community together and to promote greater awareness of mental health issues in adolescents.  We actively seek partnerships with therapists who use, or who are open to using, a unified treatment and therapeutic approach based on current brain development research, attachment theory, and interpersonal neurobiology.
Contact us if you are interested in learning more about partnering with Lionheart Foundation.